News 2021
---
IMPORTANT ANNOUNCEMENT
MUSEUM RE-OPENS
Wirral Transport Museum will be open to the public on Saturday October 30 and Sunday October 31, from 1pm to 4pm both days. This is the very first opening to the public since March 2020. No trams will be operating, and other facilities may also be limited
Please follow all safety guidelines when in the museum
---
Wirral Transport Show

The Wirral Transport Show held on Sunday 3rd October was a resounding success. This was a much slimmed down version of our annual Bus and Tram Show which unfortunately as the museum was still closed had no trams for the first time ever. All sections of the show were busy with people at the sales stands, The classic car display had plenty of people reminiscing. The free bus rides went down very well with the public as most buses were packed. Molly's chambers provided hot food and drink and toilet facilities.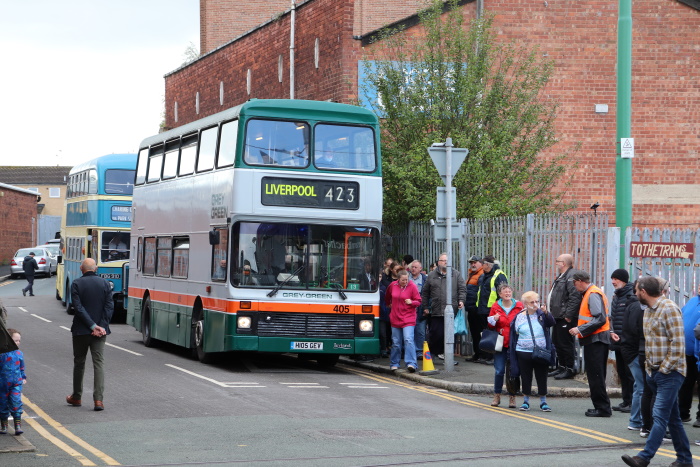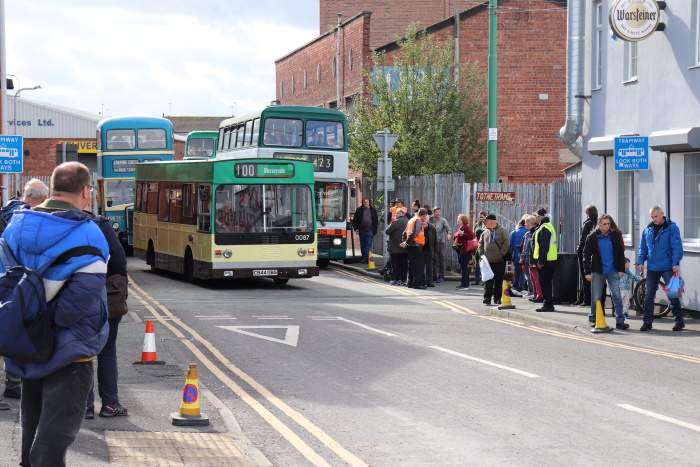 ---
Wirral Transport Show
On Sunday 3rd October the Wirral Transport Show willbe held on the tram tracks and car park opposite the museum. There will be sales stands, Buses on display and heritage bus rides to take you around the docks and maybe a mystery tour.
The Museum will remain closed. Unfortunately this means there will be no trams running. You will have a chance to view the two Isle of Man horse trams in the museum car park. Both of gthese trams were built in Birkenhead. Refeshments will be available and hot meals and toilets will be available in Mollys Chambers next door.
---
HOME